Heating Oil Delivery to Tri-Cities Homes
For home heating oil delivery service or kerosene delivery service in the Tri-Cities area of Tennessee (Bristol TN, Kingsport TN and Johnson City TN), Rush Oil is your best choice. We provide cash-on-delivery (COD) service to homes and businesses in the area. Once you have established your good credit, you can also request a budget plan, which allows you to pay in predictable monthly amounts. Please call us today to order your fuel.
COD Heating Oil Delivery

Rush Oil delivers home heating oil and kerosene on a cash-on-delivery (COD) basis to many customers, including all new accounts. As a COD customer, you are responsible for payment at the time of delivery. Once you have established your good credit with us, you are eligible to switch to a
Budget Plan
, which lets you spread your heating costs out in 10 monthly payments. When you are ready for an oil delivery, give us a call at (423) 727-5000 during normal business hours (Mon. - Fri., 7:30am - 5pm) and we will schedule your delivery. If you are unsure whether you need a delivery, just give us a call and we'll help you figure it out.
Heating Oil Budget Plan

Rush Oil helps customers manage their heating costs with our helpful Budget Plan. Once you have established your good credit with us, you can pay your annual fuel costs in 10 monthly payments. It's a great way to make costs predictable and manageable and avoid a winter budget squeeze. When you join the Budget Plan, we'll estimate your costs, based on your past usage and our projection of oil prices for the year ahead. You pay one predictable bill every month for nine months, then we adjust your 10th payment upwards or downwards to account for variations in your use and the price. To get started, just give us a call at (423) 727-5000.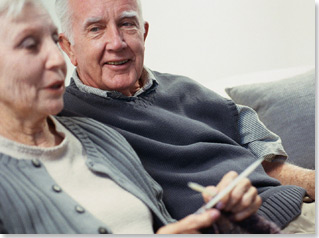 Senior Citizen Fuel Discount

If you are a senior citizen, you are entitled to a discount on your fuel prices at Rush Oil. Call us at (423) 727-5000 or
contact us
and we'll sign you up for the price reduction. It's a great way to save a little money!
Kerosene Delivery

Kerosene is a popular fuel for heating small structures such as mobile homes. Rush Oil delivers high-quality kerosene throughout northeastern Tennessee and neighboring communities in Virginia and North Carolina. If you want your kerosene delivered by a friendly, local company, please give us a call at (423) 727-5000.
Heating Oil

Oilheat is the best fuel available today for heat and hot water. It is safe and economical, and your oil storage tank gives you a secure supply in hand, so you are not depending on a faceless utility to keep your family warm and comfortable.
Areas Served

Our service area includes all of the greater Tri-Cities area (Bristol, Kingsport, and Johnson City), along with additional surrounding 13-county area, encompassing Northeast Tennessee, Southwest Virginia, and Northwestern North Carolina.