Complete Commercial Fueling
For commercial fuel delivery in the Tri-Cities area (Bristol TN, Kingsport TN and Johnson City TN), Rush Oil Co. is your best choice. We offer diesel fuel delivery and portable oil tank installation for your commercial fueling needs. We also offer volume discounts on fuel. For great service and value in commercial fueling in the Tri-Cities area of Tennessee, please call us today.
On-Site Commercial Fueling

Rush Oil specializes in delivering fuel wherever and whenever you require it. When you order on-road diesel, off-road diesel or gasoline for vehicles or equipment at a work site, Rush Oil will be there with the fuels and services you need. We'll accommodate your schedule and work closely with you to ensure that you always have timely access to your fuel.
Gasoline

Rush Oil delivers all grades of gasoline to fleet fueling stations, independent filling stations and other fuel-dispensing sites.
On-Road/Off-Road Diesel

Rush Oil delivers diesel fuel to fleet fueling stations, independent filling stations and other fuel-dispensing sites.
Kerosene

Rush Oil delivers kerosene in bulk to filling stations and other fueling sites.
Heating Oil

Rush Oil is the region's top provider of high-quality heating oil for businesses and commercial properties. Our knowledgeable drivers deliver on time, every time, and our prices are competitive.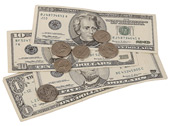 Volume Discount

We reward our large fuel orders with volume discounts. If you require a large, one-time delivery or you schedule large deliveries regularly, please ask about our volume pricing.
Oil Tank Rentals

Rush Oil rents tanks for a range of petroleum products. If you have a temporary fuel need at a job site, give us a call and we'll deliver the tanks and fuel that you require.
Wet Line Fuel Service

Rush Oil offers wet line service at work sites or whenever you need it. Our expert drivers can fuel all your equipment and vehicles on-site and track the quantities so that you know exactly what you've paid for and how much fuel each vehicle is using. We'll work with you on delivery scheduling so that we fuel while the equipment and vehicles are not in use. With our wet line service, you save time and money by avoiding fueling trips and keeping your equipment in service while your drivers and crews are on duty.
We Serve Companies of All Kinds

Rush Oil offers commercial fueling services in the Tri-Cities area of Tennessee to a wide variety of industries including construction, public safety, delivery, golf courses, taxis, buses, car dealerships and more.
Areas Served

Our service area includes all of the greater Tri-Cities area (Bristol, Kingsport, and Johnson City), along with additional surrounding 13-county area, encompassing Northeast Tennessee, Southwest Virginia, and Northwestern North Carolina.